FOUNDER, PRODUCER & host
Amena is a 24 year old recent Juris Doctor graduate at the sandra day O'connor college of law with order of barristers, Matheson service award recipient, and earned a certificate in intellectual property law. During her time at ASU Law she was also editor on the Sports & Entertainment law journal.
SHE has a passion for story-telling which includes screenwriting, composing music, improv, poetry, and the fine arts.
the decline of quality news reporting inspired her to bring together a group of on air talent and writers ranging from students, to law faculty, and other professionals in the valley from the sandra day o'connor college, all with diverse political affiliations in hopes to work together to set an example on how to discuss legal topics touching our nation.
As Owner of legal-ease podcast, Amena Kheshtchin-Kamel has done and continues to do the following: forming partnerships for the podcast, editing every episode, distributing and maintaining the podcast over various platforms (Spotify, stitcher, soundcloud, and player.fm), overseeing the production of every episode, paying for the expenses of episodes, creating the theme music for the podcast, marketing the podcast and each individual on the podcast team, and continuing to run the podcast's business operations on a daily basis.
visiting co-host
Chase is a graduate from the Sandra Day O'Connor College of Law. Chase has a passion for politics and dialogue making his participation in Legal-ease a natural fit. Chase's background is in banking and finance and hopes to use his background and passion for politics to improve political discourse in AZ and beyond.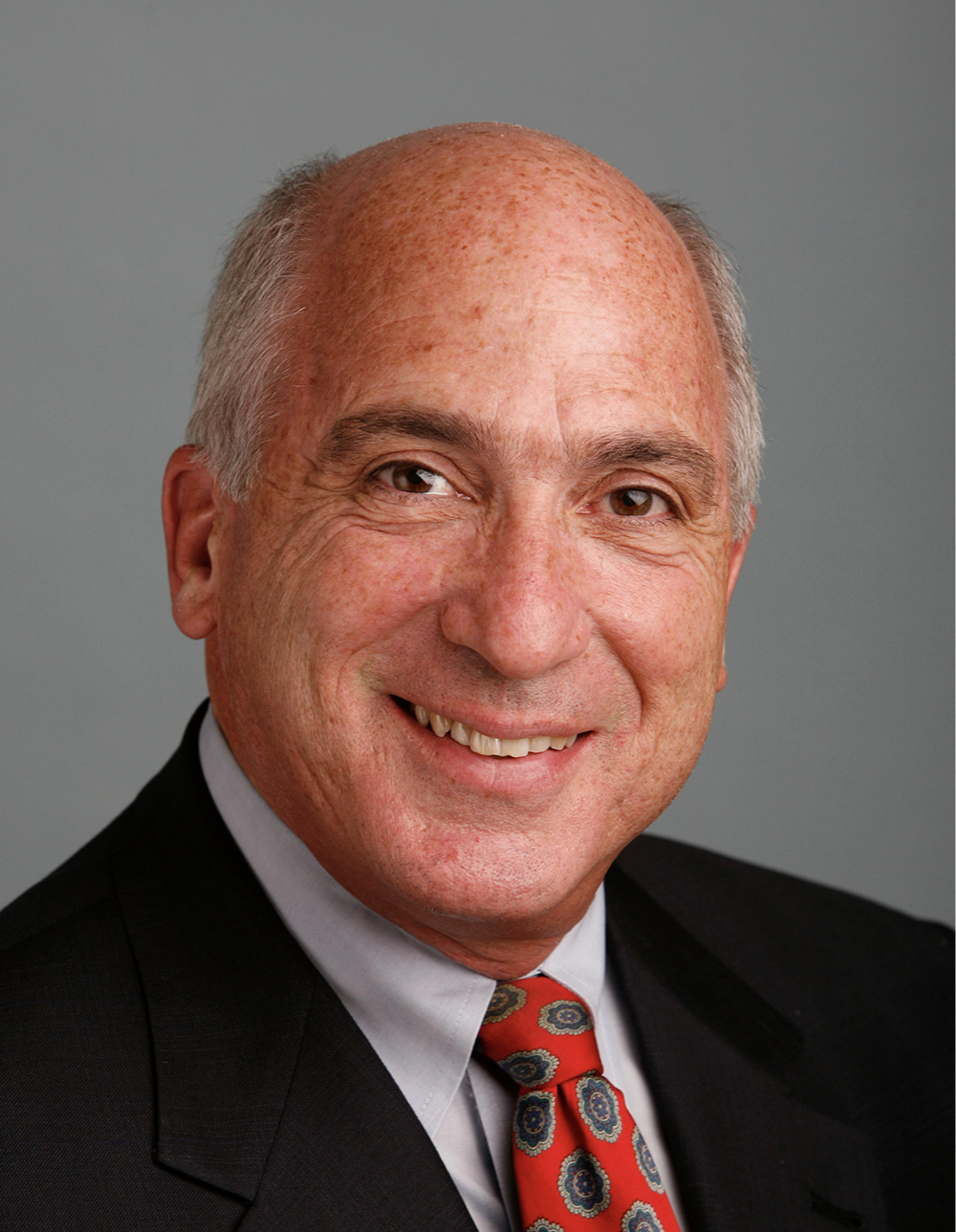 visiting co-host
Herb Paine is President of Paine Consulting Services, now in its twenty-ninth year of operation, specializing in organizational development, strategic planning, turnaround management, mergers, and governance. He is a nationally recognized expert on all aspects of nonprofit organization management.
Herb has consulted extensively with local governments in the restructuring and redesign of their service delivery systems and management operations. He has also advised domestic and multi- national corporations in rethinking their strategies for social responsibility and community involvement. He is known as the go-to consultant for at-risk organizations and has successfully managed the turnaround and recovery of a diverse array of public and private sector enterprises throughout the country.
Mr. Paine's executive engagements as a manager of change and organizational development have included the following positions: President and CEO, Make-A-Wish Foundation of America; Senior Vice President, Affiliate Services, National Easter Seal Society; Chief Deputy Director, Alameda County (CA) Social Services Agency (the "welfare department"); Interim Manager of the Phoenix Family Museum (now the Children's Museum of Phoenix); Interim Executive Director of YWCA of Maricopa County; Interim Executive Director of West Valley Child Crisis Center; and Interim CEO of Florence Crittenton Services of Arizona. His successful turnaround in 2000 of Faith House, a shelter for victims of domestic violence, won him editorial acclaim by the Arizona Republic.
Prior to establishing his consulting practice, Herb capped a thirteen-year career with United Way as Executive Director of United Way of California and was the principal advocate for the nonprofit sector in the State Capitol. His work on behalf of nonprofits led to the enactment of important legislation regarding charitable giving, voluntarism, liability insurance, and funding for health and human services. As a guest lecturer, media panelist, appointee to numerous public policy commissions, and as a witness before legislative committees, he has championed the nonprofit sector and spoken extensively on the critical issues and challenges it confronts.
His social and political commentaries are aired regularly on KJZZ/91.5 FM, NPR's Phoenix affiliate.
Herb received his Bachelor of Arts in government from Boston University and the Master of Arts from Johns Hopkins University's School of Advanced International Studies.
visiting co-host
Angelica is a civil litigation attorney in the valley who attended Arizona State University for both her bachelors and law degree. She grew up in Arizona and enjoys hiking, wine, and a good true crime novel. She has always been interested in politics and debate and joined Legal-Ease to help contribute to the well balanced education of policy and law in today's society. As technology offers news and opinions at the click of a button, Angelica feels it is important to contribute factual information to those seeking information.vv
Hon. Bruce E. Meyerson (Ret.)
Visiting co-host
Judge Meyerson moved to Arizona with his family in 1958 and, after receiving his undergraduate degree from Arizona State University, he graduated law school from the Georgetown University Law Center where he was an Editor of the Law Journal. Upon his return to Arizona, he represented the United Farm Workers of America, then led by Cesar Chavez. In 1974, with the help of many local attorneys, he founded and became the first Executive Director of the Arizona Center for Law in the Public Interest, which continues its successful public interest work today. For his distinguished and landmark work there, Judge Meyerson was honored by the Arizona Consumers Council, the Arizona Civil Liberties Union, the Arizona Community Action Association, and the journalism society, Sigma Delta Chi.
In 1982 Judge Meyerson became the youngest appointee to the Arizona Court of Appeals, where he served with distinction for almost five years. During his tenure he wrote numerous decisions that remain good law today, including an important decision establishing the procedure for the determination of attorney's fee awards in contract cases. After leaving the bench, Judge Meyerson became the General Counsel of Arizona State University and later joined two prestigious Phoenix law firms, before focusing his practice on dispute resolution.
Judge Meyerson is a nationally acclaimed practitioner and instructor in the field of dispute resolution. He has resolved nearly 3000 mediations over his career and has been the Chair of the American Bar Association Section of Dispute Resolution and the Chair of the Arizona Bar's Section of Dispute Resolution. He also has served as an arbitrator in over 250 cases. For over 20 years, Judge Meyerson has served as an Adjunct Professor at the College of Law, teaching courses in arbitration and mediation.
Professor Charles Calleros
visiting co-host
Charles Calleros is the Alan A. Matheson Fellow in Law at Sandra Day O'Connor College of Law. He is also a member of the American Law Institute. In addition to earning several teaching awards over the years, he has earned many awards for his work in mentoring programs and outreach to youth in the community, including the American bar association's Spirit of Excellence Award in 2011, and the Los Abogados Lifetime Achievement Award in 2015. Prior to joining the ASU faculty in 1981, he clerked for Circuit Judge Procter Hug Jr., of the U.S. Court of Appeals. Professor Calleros is past-President of Region XIV of the Hispanic National Bar Association.
his research interests include international and comparative contract law; international conflict of laws; the intersection of free speech with race and gender discrimination; and various issues regarding legal education. At Arizona State University, he teaches courses, such as: Contracts, International Contracts, and Civil Rights Legislation. He uses his own published textbook for Contracts. His book on "Legal Method and Writing," which will be in its 8th edition in 2018, is widely used, and he has for many years coached ASU's teams in the Vis International Commercial Arbitration Moot. At the Université Paris René Descartes, he annually teaches the short courses: Common Law Legal Method, Comparative and International Contracts, and International Conflict of Laws.
Professor Calleros is also a co-founder and drummer in a blues band, The Repeat Offenders.
Visiting co-host
Erik Luna is the Amelia D. Lewis Professor of Constitutional and Criminal Law in the Sandra Day O'Connor College of Law at Arizona State University. He is also the director of the academy for justice at the sandra day o'connor college of law, which received a grant from the charles koch foundation.
Professor Luna teaches and writes primarily in the areas of criminal law and criminal procedure. Luna was a prosecutor in the San Diego District Attorney's Office and a fellow and lecturer at the University of Chicago Law School.
Luna has served as the senior Fulbright Scholar to New Zealand, where he taught at Victoria University Law School (Wellington, NZ) and conducted research on sentencing alternatives. He has also been a visiting scholar with the Max Planck Institute for Foreign and International Criminal Law (Freiburg, DE), a visiting professor with the Cuban Society of Penal Sciences (Havana, CU), a visiting professional in the Office of the Prosecutor of the International Criminal Court (The Hague, NL), and a research fellow with the Alexander von Humboldt Foundation (Bonn, DE).
Prior to coming to ASU law, Luna was the Sydney and Frances Lewis Professor of Law at Washington and Lee University, and before that, he was the Hugh B. Brown Professor of Law at the University of Utah.
Among other professional activities, he is a member of the U.S. Chamber of Commerce's Working Group on Criminal Law Issues. Luna graduated summa cum laude from the University of Southern California, and he received his J.D. with honors from Stanford Law School, where he was an editor of the Stanford Law Review.
Art Hinshaw
Visiting co-host
Art Hinshaw is a Clinical Professor of Law, the John J. Bouma Fellow in Alternative Dispute Resolution, and the founding director of the Lodestar Dispute Resolution Center.
Professor Hinshaw publishes and teaches in the field of alternative dispute resolution (ADR), primiarily mediation and negotiation. His research bridges ADR theory and practice, and includes empirical studies on negotiation ethics and calls for professional regulation of the mediation field. Both his theoretical and practice related work have been recognized by the International Institute for Conflict Prevention and Resolution. Professor Hinshaw frequently lectures about the intersection of practice norms and ethics in both mediation and negotiation, and his teaching responsibilities include the Lodestar Mediation Clinic and Negotiation.
Professor Hinshaw is active in the ADR community having served on several academic and professional committees at the state and national levels. Currently, he serves as a member of the ABA's Standing Committee on Mediator Ethical Guidance and is a contributor to Indisputably, the ADR Prof Blog. Outside of the ADR realm, Professor Hinshaw is a member of the Arizona Commission on Judicial Conduct.
Prior to joining ASU, he taught at the University of Missouri School of Law and at the Washington University School of Law in St. Louis. Before his academic career, he practiced law in Kansas City, Missouri.